Gamma Alumina
Gamma Alumina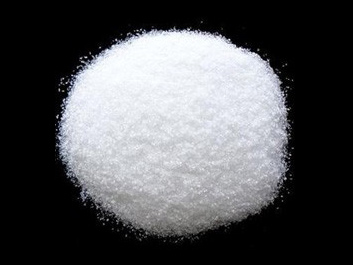 This product is white sandy, has good fluidity, can be dissolved in acid and alkali solution, has strong moisture absorption in air, and has a moderate particle size.
γ Alumina is electropositive, which for coating powders can be dry-mixed before or after grinding. Due to their positive electricity, it is suitable for using static friction method. And in some cases, it can make the non- triboelectrification products get the frictional electrostatic charge. Also it can reduce the static charge which obstruct flow and motivate the powder deposition during work progress. We recommend the adding ration is from 0.1% to 0.3% for the total formula. The advantage ofγalumina is benefit by their stable superfine particle size and their electric charge of their particle surface.
The following is the technical indicators for powder:
| | | | | | | | |
| --- | --- | --- | --- | --- | --- | --- | --- |
| Al2O3 | SiO2 | Fe2O3 | Na2O | BET | Particle Size | Pressure Density | PH |
| ≥94% | ≤0.05% | ≤0.03% | ≤0.35% | 100±15 | 13nm | 15 | 4.5-5.5 |
Application:
1. Can be used in the area of fluorescent lamp, as selective UV reflector, mercury diffusion barrier, inorganic binder for fluorescent powder layer, and the alumina protective film can improve the lighting effect, lumen, and their using life;
2. Can be used in coating powder, to reduce the electrostatic charge, to improve the powder fluidity, improve the machinability of the extruder, and avoiding moisture absorption, to extend the storage stability, increasing the rheological property and corner spread ability of the base metal;
3. Can be used in the area of EEL (energy efficient lighting), to improve the adhesive strength between fluorescent powder and the glass, and improve the using life;
4. Can be used in the printing ink material, to improve their adsorption and adhesive force, to make the products have more stable color gamut, density and gloss;
5. Can be used in the coating powder area, to make the coating have more fluidity, reduce the cementation during storage, improve the spraying performance of triboelectric charging.